Goa is one of the destinations in India that doesn't stop surprising us. There is always find something new or unexplored in Goa. The golden beaches, never-ending sea, forts, churches, and the pretty houses and the luxurious beach resorts in North Goa are highly influenced by the Portuguese culture. From an array of authentic to delicious continental recipes, it is heaven for the food enthusiasts. Ofcourse, there is no way to avoid the nightlife of Goa!
What to do in Goa?
Beaches: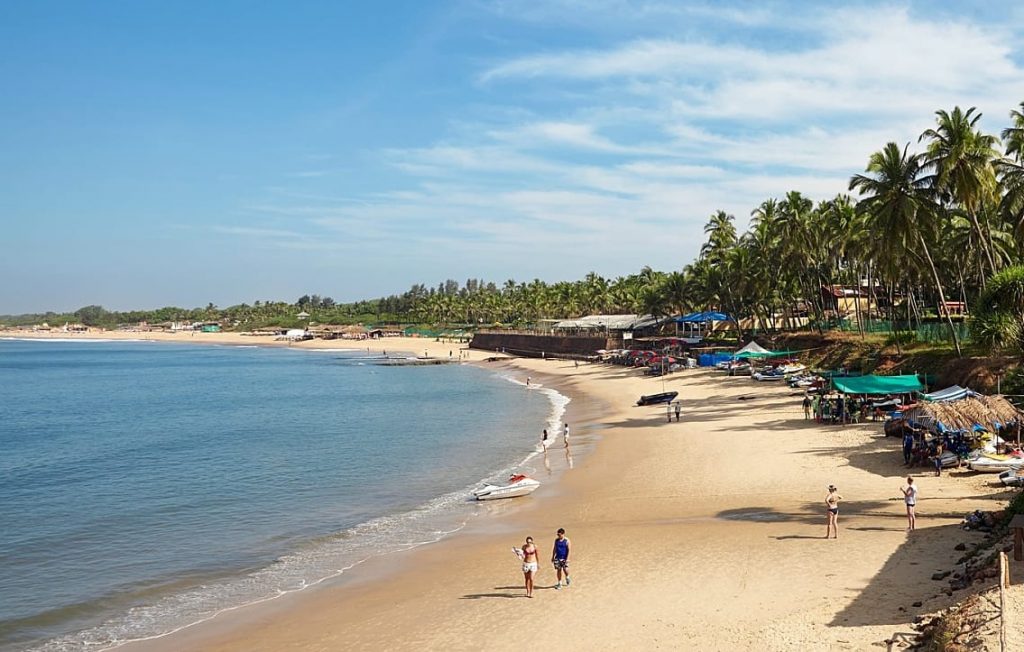 This is a place where truly age is no bar. Everyone can enjoy Goa in their own way. 'Beaches' is the most common destination for all the travelers as this small state of India has the most stunning beaches in the country. Some of the best beaches of Goa are: Anjuna Beach, Mandrem beach, Arambol Beach and Palolem Beach. Next thing is to explore the nightlife in the beaches, where you can go-to parties, festivals and restaurant at night with a beautiful backdrop of the Arabian Sea. Spending the day around the whitish sand and clean water along with your friends is also an enjoyable experience.
Goan Churches:
You will find churches in Goa everywhere and finding the popular ones are even easier. The thing with Goan churches are that they are not just known for their magnificent structures but their source of history as well. Two of the most popular churches are Sé de Santa Catarina and Basilica of Bom Jesus, this should be on your Must-Visit list.
Goan Wildlife Sanctuary:
Though, many are not aware of the beautiful Goan Wildlife Sanctuary but this region is home to more than 200 species of birds. The nature lovers can also visit the Bhagwan Mahavir Wildlife Sanctuary to get a glimpse of the vivid bird species.
Other Things To Do:
Goa is famous for its festivals and activities. Therefore, before planning your visit to this state, you can find out what festival is going on in Goa and plan accordingly. If you are going to the beach, you can try out various kinds of water activities. Moreover, there are shopping and eating joints everywhere, you can stop by anytime to pick up some souvenirs or fill up your stomach.
Where to Stay?

As Goa is, without a doubt, the famous tourist spot of the country. Thus, finding a place can be a bit daunting, especially for those looking for a luxurious accommodation in North Goa. Though there are multiple stay options but those who want the best hotels services in beach resorts in north Goa should stay in Estrela Hotels & Resorts. They are recommended highly by the guests who have experienced a stay in this resort. They believe in the unconventional approach of delivering everything the guest requires. In addition to the luxurious stay, the resort offers eclectic dishes to munch on.