Goa always seems like a good idea no matter the time of the year. However, just like any other place, there is a best time to visit Goa too. 
For some, December and January may be the best time to visit Goa because North Goa is at its most lively during the winter months as party animals from all over the country fly to North Goa to celebrate the end of the year or the beginning of the new year. However, one must keep it in mind that Goa is super crowded during this time of the year so that may be a hassle for some. Ideally, one should consider the months of November and February the best time to visit Goa as it is at its most pleasant, to escape the winter chills. 
As a traveller, if you visit the state in November or February, you get to witness the best of both worlds as you experience the most happening party life blended with an aura of tranquillity as the crowds are reduced at this time. 
For a person seeking repose and mildness, any time is the ideal time to visit South Goa as the Southern part of Goa offers an aura of serendipity with lots of stunning sights to witness and spectacular churches to visit. 
You all come across various food trends for your beach vacation on Instagram that bring out the food blogger in us. Hence, why not hop onto all the food trends for your beach vacation? Rice and fish curry is the staple food of Goa. The cuisine of Goa is overwhelmed by flavours and spices as the state is located along the shore of the Arabian Sea, on the western coast of India. The Portuguese impacted the majority of the Goan food as it was Portuguese colony until 1961. Local spices such as Kokum, pork, rice, fish, coconuts are infused in a majority of the delicacies.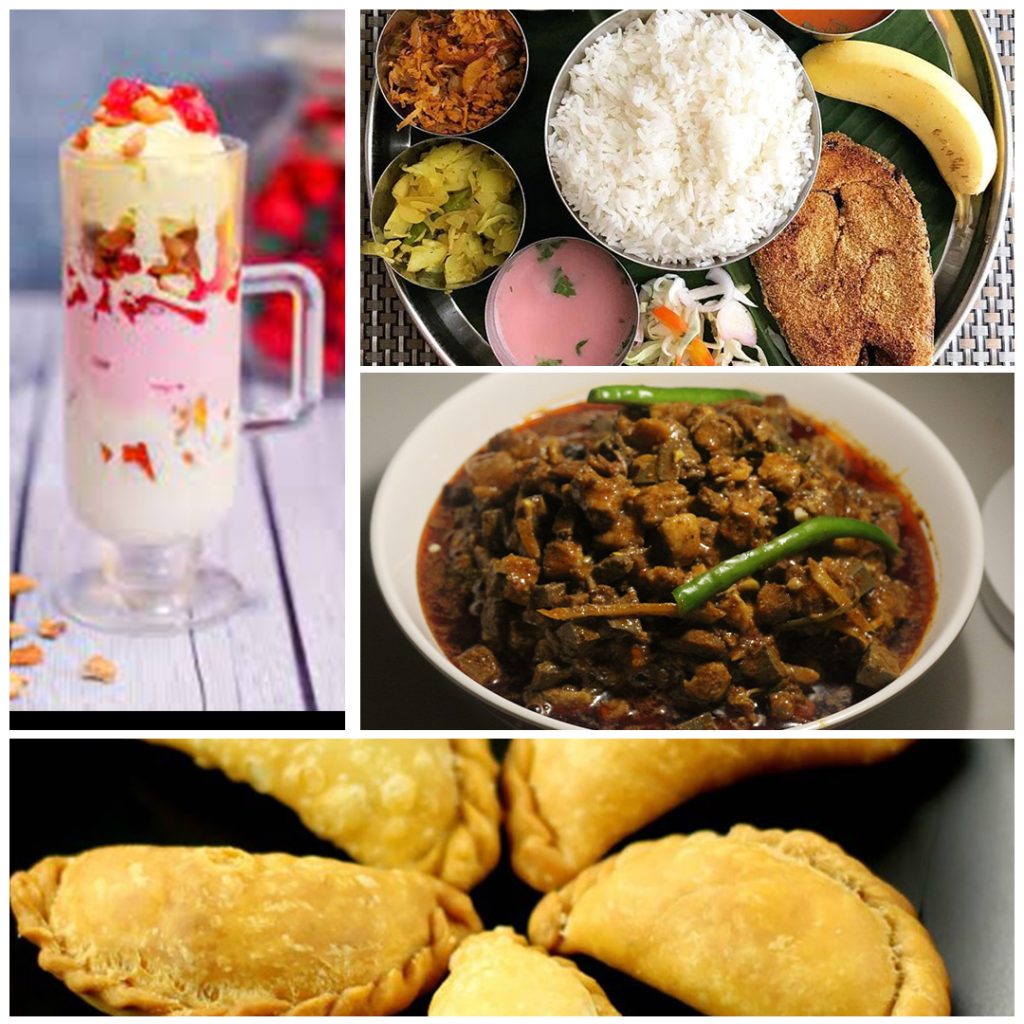 Img src: flavours of my kitchen, shortpedia voices, swiggy, LBB
The best place to stay while you're in Goa is undoubtedly Estrela Do Mar Beach Resort that offers the best of Goan experiences to the guests. Estrela's restaurants offer sumptuous delicacies throughout the day and turn into raging party hubs as the night approaches.