Not just the land of beaches, swanky bars and uber cool parties, Goa hides many treasures for its guests. It stands as a testimony to India's rendezvous with the Portuguese in the 16th century and houses lots of treasures from the past. In this blog, we talk about the 4 top Forts in Goa.
1. Corjuem Fort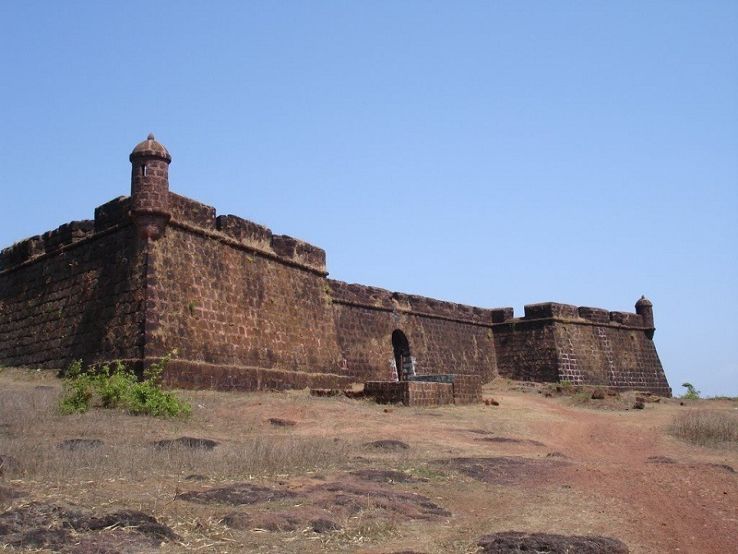 A small island fortress 6 km off Aldona, North Goa, Corjuem Fort dates back to the year 1551. Overlooking the Goan landscape, it offers breathtaking views of the Mapusa River. While the fort is in ramparts, its pitted laterite stone walls are still a majestic sight to see. It houses a cozy chapel of St. Anthony, a well and three room living quarters. It was built by the Marathas, Bhonsles and the Rane Rajputs to act as a shield from the Portuguese settlers. It is connected to Aldona by a cable suspension bridge, the only one in Goa.
Where: Corjuem, Bardez
Timings: 6:00am – 10:00pm
2. St. Estevam Fort
Situated atop St. Estevam hill, this fort was used as a check post to supervise the activities of traders in the markets in the valley. One of the most iconic things in the fort is the statue of Christ the King. This fort is situated on an Island in Ilhas, which literally translates as 'the isle of vegetables'. Although in a state of ruin, this is a popular fort in Goa.
Where: Juvem Village
Timings: 9:30am – 5:30pm
3. Aguada Fort
This fort was used as a replenishing stop for many passing ships by the Portuguese. As you tread along the steps of this fort, you will be greeted by the clashing of waves against its fragile walls. Offering a mesmerizing view of the azure waters of the Arabian Sea, this famous fort in Goa stands as a quintessential example of the Portuguese architecture. It is now being used as a prison; the largest one in Goa.
Where: Sinquerim
Timings: 9:30am – 6:00pm
4. Sinquerim Fort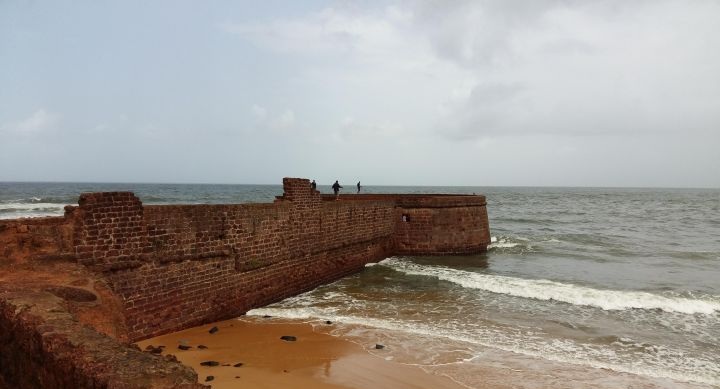 18 km off Panaji, Sinquerim Fort was constructed in the year 1612. It is an extension of the Aguada Fort. Flanked by the Arabian Sea, this enchanting fort divides Sinquerim Beach's shoreline into two parts. In its heydays, it also served as a sojourn for replenishing fuel and food supplies for the Portuguese. It was made with the aim to guard Goa against the Dutch and the Maratha invaders.
Where: Sinquerim Beach
Timings– 7 AM to 6 PM